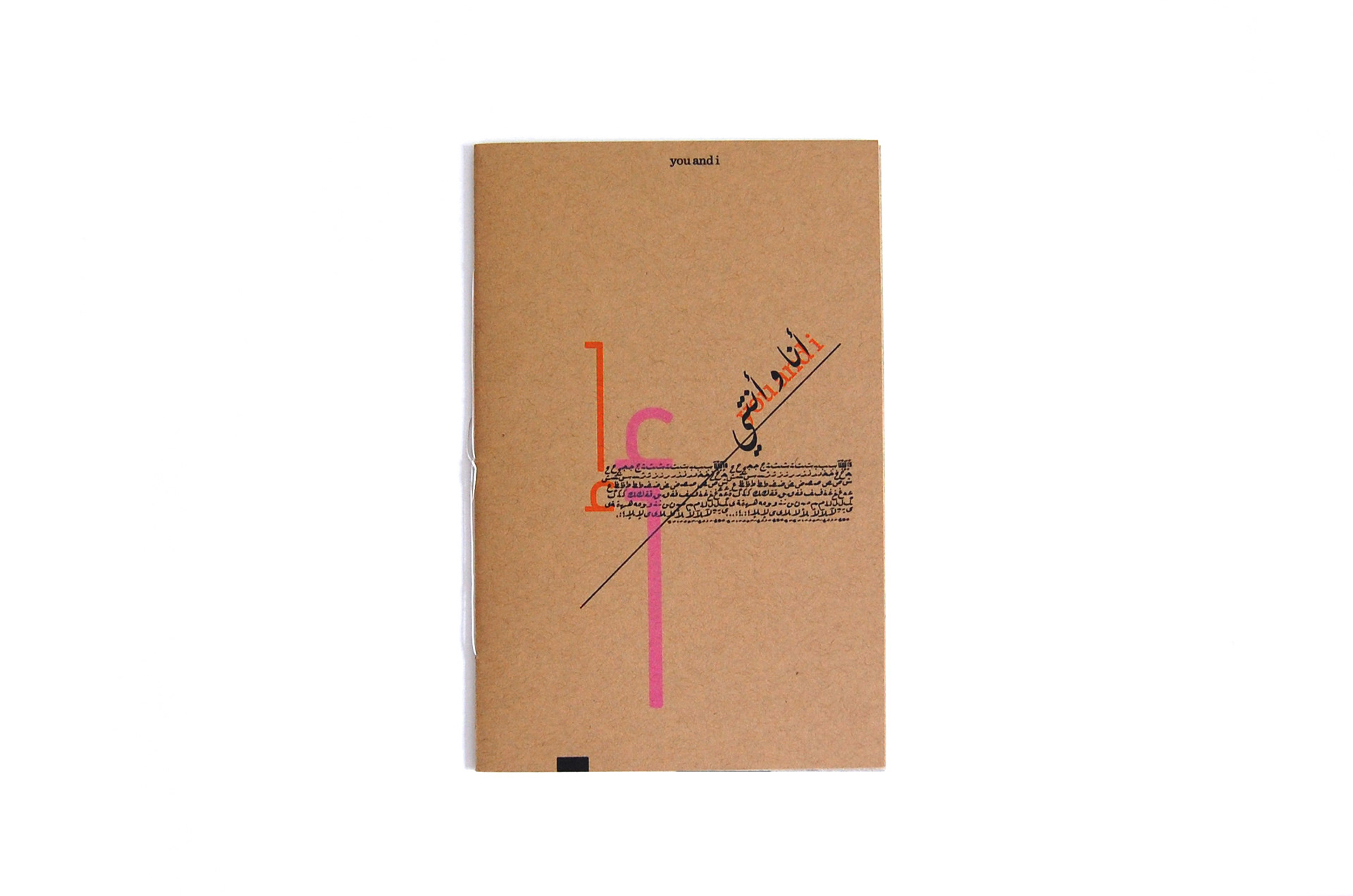 Collaboration with designer
Zainab Al-Mashat
resulted in a 16 page Risograph zine. The theme of the zine is 'Arabism' where we created compositions that showcase Arabic typography. All printing was done using the Risograph Duplicator (5 colors total) and bound by hand. 
"The pages of this zine showcase our exploration of the theme 'Arabism'. Coming from the same region of 'The Gulf', we had many similarities, but we came to see the differences too. It was first evident in our different dialects. We started with the aim of stretching our own ideas about ourselves and where we came from; with the goal of creating compositions that showcase Arabic typography. We chose typography because it is the very embodiment of a culture.
We brainstormed by listing characteristics and things that define the Arabs we came to be and what reminded us of qualities that are uniquely 'home'. In the compositions that follow, we try to display ideas that are individual to ourselves but are also Arab in their own right. Arabism can not be framed or defined in one way."

Zainab and Sarah 
New York, 04. 2014